At GDA Wins, we believe in living by our values. This is why our team is diverse in gender, race, ethnicity, and sexual orientation — and we actively encourage everyone to bring their thoughts and experiences to the table so we can incorporate different viewpoints into every advertisement we produce.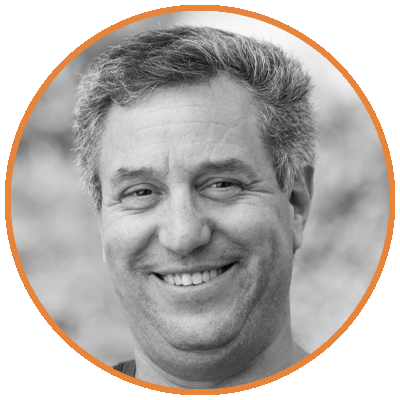 Jeff Gumbinner has produced mail in every region of the country and for campaigns at every level — from producing Independent Expenditure mail that helped elect Joe Biden and Kamala Harris, to helping elect over 25 Members of Congress and U.S. Senate, to helping Democrats take control of legislative chambers in states like Colorado, Iowa, Indiana, and Virginia.
Jeff's work has been repeatedly recognized by his peers with over 100 Pollie Awards for political direct mail, and his firm has been honored with more Pollie Awards than any other mail firm at four different Pollie Awards.
Jeff was named one of the "Rising Stars of Politics for 2005" by Campaigns and Elections Magazine. Jeff is also one of the few specialists in persuasion direct mail to have spent time as a pollster, serving as Senior Analyst for the firm Greenberg Quinlan. A veteran of campaigns in states ranging from New York to Alabama, Jeff started his firm in 2001, which is now known as GDA Wins.
Jeff graduated from The George Washington University with a Bachelor's Degree in Political Communication. He lives in Washington, D.C. with daughters Ella and Bea.
Michael Davies has helped lead direct mail efforts at virtually every level of politics — including the presidential, U.S. Senate, gubernatorial, congressional, initiative, legislative, and local levels.
Michael has taken a lead role in our work for institutions, including the National Education Association and the Laborers' International Union. Michael's institutional work has included membership mail, independent and issue advocacy efforts, public affairs work, and general consulting.
Michael has led statewide and congressional mail efforts in 32 states and has worked on 12 ballot initiatives. He's also led our work in multiple legislative chambers — helping to win Democratic majorities in the Minnesota, Ohio, and Wisconsin Houses.
Previously Michael worked for eight years at the Democratic Legislative Campaign Committee (DLCC), where he was Executive Director for the 2004 and 2006 cycles. During Michael's tenure as Executive Director, the DLCC won a net 14 new legislative majorities. Before the DLCC, Michael worked in his home state of Tennessee where he managed a Nashville mayoral campaign and served as the caucus director for the Tennessee House Democrats from 1995 to 1998.
Michael resides in Washington, D.C., with his wife, Nicole Anzia, and daughters, Katherine, Lila, and Louise (dog). He graduated from Swarthmore College with distinction in 1992.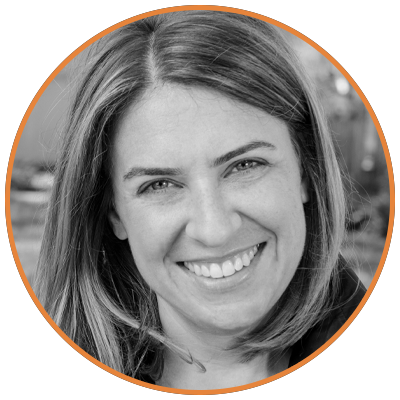 Gabby leads our work for a host of clients, including several Congressional members and campaigns, as well as our work for House Majority PAC, DCCC, and NARAL Pro-Choice America.
Gabby joined the firm after a highly successful stint as a Political Desk at House Majority PAC, overseeing an independent expenditure effort that invested in three dozen U.S. House race and helped elect or re-elect 17 Members of Congress. 
Gabby developed her talent for devising persuasive campaign narratives and winning press strategies while working as the Communications Director and Spokesperson for campaigns and elected officials across the country. She served as the Midwestern Regional Press Secretary for the Democratic Congressional Campaign Committee, as Communication Director for the House Foreign Affairs Committee, as Director of Communications in the office of the New York City Public Advocate, and as a senior advisor to Congressman Dave Loebsack (D-IA).
A native Californian, Gabby graduated from the University of California, Berkeley – Go Bears! – and earned her MPA from the University of Southern California. She currently lives in Connecticut.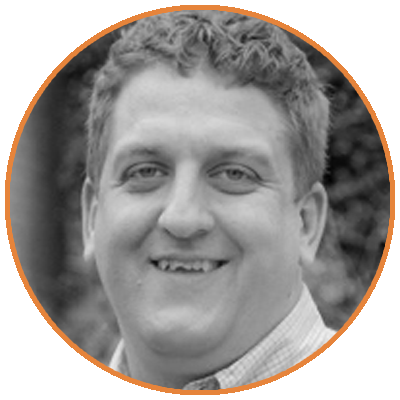 Nick Williams is our firm's newest partner. Williams has successfully directed strategic communications programs in several key battleground states on the federal, state and municipal level. His clients range from major trade associations and progressive PACs to several party organizations and legislative leaders across the country. 
Williams' career started in Louisiana where he served in several positions on the staff of the New Orleans City Council as well as on the staff of Sen. Mary Landrieu. In 2008, he served as Political Director for the Pennsylvania House Democratic Campaign Committee, the cycle in which Democrats regained full control of the chamber. After a successful cycle in Pennsylvania, he served as the Virginia State Director for SEIU's Change that Works, a grassroots public advocacy project supporting the Affordable Care Act.
Born and raised in New Orleans. Williams graduated from Carthage College in Kenosha, Wisconsin, and currently lives in D.C. with his wife and young sons. Nick's passions are his New Orleans Saints and spending time with his family.
Melissa Bonine, Chief Operating Officer
Melissa (Bruns) Bonine is the Chief Operating Officer at GDA Wins. Melissa is an operations and finance professional with 18 years of operations experience in democratic politics and in the nonprofit sector.   Melissa started her political career working in the House of Representatives, and has since worked for the City of Evanston, Illinois; Senators Jim Webb and Chris VanHollen; and as a political appointee in the Obama Administration at the U.S. Department of Housing and Urban Development. Prior to joining GDA Wins, Melissa was the founding COO at Accountable.US, a watchdog group fighting corruption.

Born and raised in the suburbs of Chicago (a life-long Bears and Cubs fan), Melissa received her B.A. from Bradley University and her Masters in Public Policy from George Mason University. She currently lives in Washington, D.C., with her husband David and their two young children.   
Stacey Maloney, Creative Director
Originally from Waynesville, Ohio, Stacey brings 20 years of creative experience (and 8 election cycles) to GDAWins. In addition to her work in politics, Stacey is a Certified Professional Coach and has designed for clients in the finance, education, and nonprofit sectors.
Stacey lives in Chicago with her husband and children.
Didier Kébreau,
Senior Art Director and Director of Digital Design
Coming from Haiti with an interest in painting and drawing, Didier embarked on a path filled with the arts and arts education. With a bachelor's in Studio Art from Florida State and graduate education from the Corcoran in Art Education, Didier is a well-rounded, creative designer with skills ranging from print and digital design, to illustration, and video editing as well as basic front-end development. Didier also brings the experience of working at three different political firms. Didier and his wife Jessica have two daughters, Denaje and Zoē. His other children are Semiia, René, and Marie Patrice.
Jim Gallagher,
Senior Art Director
Jim developed his talent for brand development, illustration, and advertising over the past two decades while working as a senior art director/co-creative director at design agency in Annapolis, MD. In that role he worked mostly with law and non-profit sector clients – but his lifelong passion is grounded in local theater, which provided him the opportunity to gain extensive branding experience with performing arts groups on both the national and international level. His experience in the dramatic arts has also prepared him well for the drama of election season!


Jim grew up in New Jersey and graduated from the University of Notre Dame (Advertising Design/Art History). Life then took him to Annapolis, where he lives together with his partner of 20 years. When he's not designing, he is acting, exercising, or teaching graphic design to the next generation at a local community college.
Anne Bottaro, Senior Account Executive
Prior to joining GDA Wins in 2020, Anne Bottaro worked on several campaigns in Iowa and Illinois, including in a senior role on Pete Buttigieg's Iowa Caucus team. She also spent several years working for a voting rights organization and as a communications specialist for the Illinois Senate Democratic Caucus.
Anne is a native of Sioux City, Iowa, and graduated from Loyola University Chicago. She currently lives in Estes Park, Colorado with her boyfriend, John, and their two Havanese dogs, Banjo and Pudge.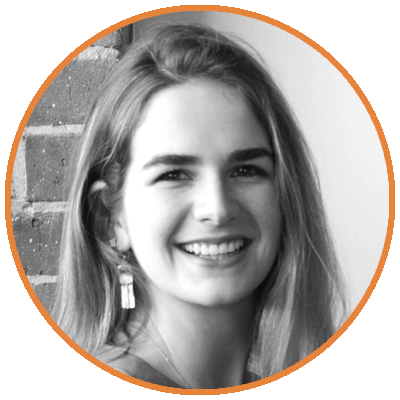 Charlotte Ferenbach

, 

Account Executive
Charlotte joined GDA Wins in 2022. She previously spent several cycles with campaigns and political organizations throughout New England, chiefly working in field and communications. Charlotte has also worked for a variety of gender equity and violence prevention programs.
Charlotte earned her B.A. in American Studies at Yale University, concentrating on politics and American communities and graduating with distinction. She now lives in Washington, D.C., where she was born and raised.
Erin Bozek-Jarvis,
Account Executive
Erin joined GDA Wins in 2023 after managing campaigns across the county including in Virginia, Texas, California, Michigan, and, most recently, Iowa.
Erin was born and raised in Michigan's Upper Peninsula and earned a BA in Public Policy from the University of Michigan's Gerald R. Ford School with a focus in Environmental Policy. She lives in DC and enjoys exploring Rock Creek Park with her dog Ginsberg. 
Martin Long, Targeting Director
Martin Long leads Gumbinner & Davies' targeting operation. 
Martin spent 17 years at the National Committee for an Effective Congress (NCEC) pioneering Democratic targeting techniques. Martin has also been a member of the CBS News Election Decision Team since 2002 where he focuses on projecting winners in the nation's 435 House districts.
Martin graduated from Lander College and earned his MA in Political Science with a Certificate in Campaign Management from Kent State University.